Preventing The Spread Of Germs In Schools Using Electrostatic Technology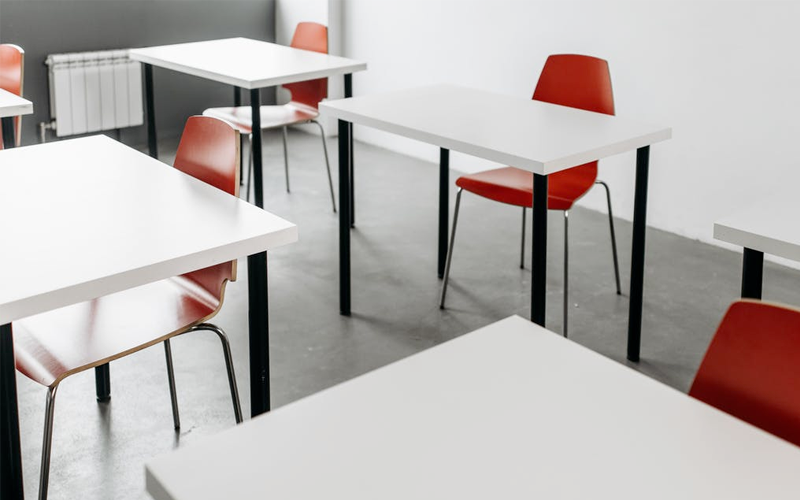 Electrostatic technology is a revolutionary cleaning system that helps to keep schools safe from the spread of germs and bacteria.
In addition to using sanitizing products, the electrostatic disinfecting technology positively charges substances, which then wraps around negative or neutrally charged pathogens on surfaces. This process helps to kill harmful bacteria and viruses.
It Only Takes Minutes To Fully Clean A Classroom
The effectiveness of electrostatic technology isn't the only positive effect that it has. It also drastically cuts down the amount of time it takes to properly disinfect a standard-sized classroom.
When it comes to schools, there isn't always a lot of time allocated to cleaning classrooms and other learning spaces. Using electrostatic disinfection, the cleaning can be performed at a fast and efficient rate in order to ensure that classes are still on schedule while no shortcuts are being taken and sanitizing is thorough.
The Solution Is Non-Toxic And Child Safe
The solutions used have been tested and are completely non-toxic and safe for children and adults alike.
We use a Health Canada registered, high-impact, electrolyzed water disinfectant solution. It is more effective than bleach, killing harmful pathogens such as COVID-19, H1N1, Flu virus, E.Coli, mold and mildew.
Teachers Deserve To Feel Safe As Well
When cleaning classrooms, our trained technicians make sure to cover the teacher's general area which includes the teacher's chair, desk, and all learning tools as well. They're committed to ensuring the safety of not only the students but their teachers as well.
There Are Further Measures Implemented To Keep Schools Safe
The work isn't done when the disinfect is sprayed. To ensure that the disinfectant has a lasting effect, a Health Canada registered antimicrobial agent is applied. This reduces the spread of harmful pathogens for up to 30 days.
Creating A Safer Learning Environment For Everyone
Taking measures to prevent the spread of germs throughout schools is essential. Education is extremely important and when teachers and students both feel safe and healthy in their environment, it's much easier to focus on the lessons being taught.
With electrostatic technology, classrooms can be cleaned efficiently and effectively. It's a cost-efficient and environmentally friendly way of ensuring that all students, staff and teachers are subjected to fewer germs.