Indoor & Outdoor
Sanitization Services
At Dynamo Sanitizing, our sanitizing process focuses on killing harmful pathogens at the source.
Partner with us to keep your community safe!
Learn More
Extensive Treatment Process
Dynamo Sanitizing has created an extensive sanitizing process that uses Health Canada registered, hospital grade, eco-friendly product that targets and kills pathogens on a molecular level!
Up to 99.999% kill rate  

Reduces infection rates 

Eliminates cross-contamination 

Sanitizes hard-to-reach areas – 360-degree coverage!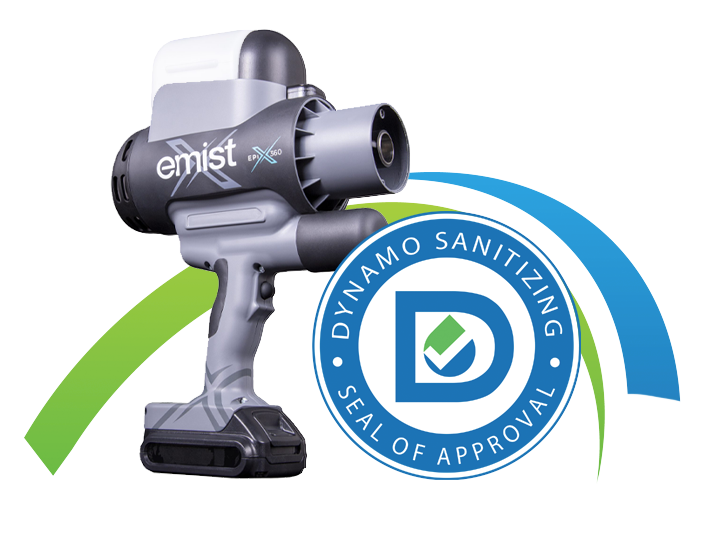 Professional Equipment
Dynamo Sanitizing takes care of both your indoor and outdoor sanitizing needs by sterilizing your surfaces with the latest technology & equipment.
Accelerates the sterilizing process

100% safe for kids, pets, marine life and/or plants

Helps kill up to 99.999% of harmful pathogens before going airborne!

Environmentally friendly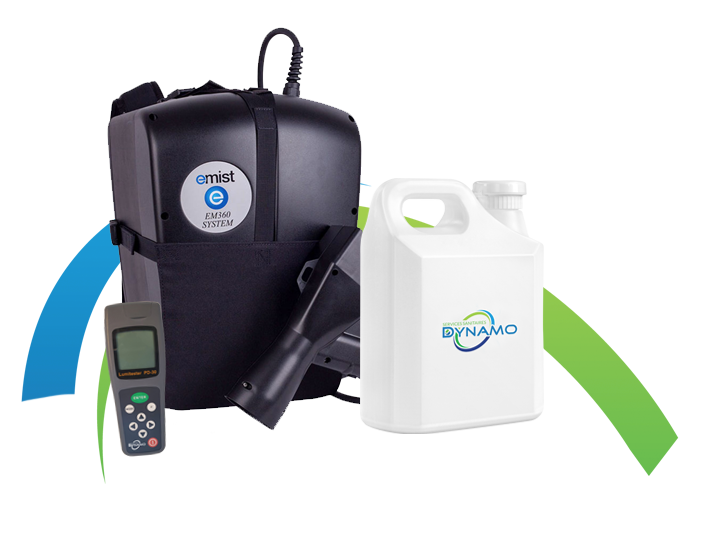 Indoor Sanitizing Solutions
As employees and consumers come in and out of your facility, they can leave a wide range of pathogens throughout your business. High-traffic environments throughout your facility like lunchrooms, reception areas and elevators can be popular breeding grounds for germs and bacteria. Cleaning is one thing, but sanitizing is another.
Reduces infection rates

Non-toxic

Health Canada registered approved detergent

Gentle on sensitive surfaces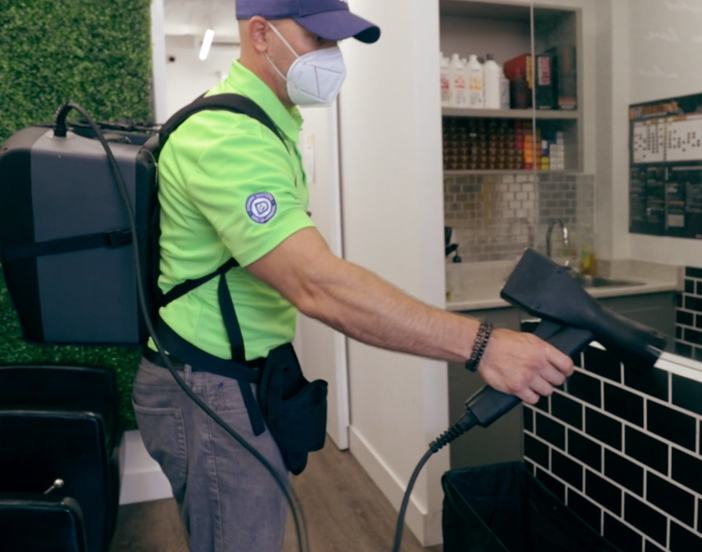 Outdoor Sanitizing Solutions
While checking your neighborhood mailbox, sitting on a bench at the bus stop or playing with kids at the playground, we regularly exchange germs as we touch different surfaces. In many cases, these outdoor surfaces are rarely ever sanitized. Our team at Dynamo Sanitizing has developed a scientifically proven, chemical free disinfecting and sanitizing process; 100% safe for children, plants, marine life and pets!
Non-hazardous

Canada Safety Guide approved

Hospital grade disinfectant – extremely effective!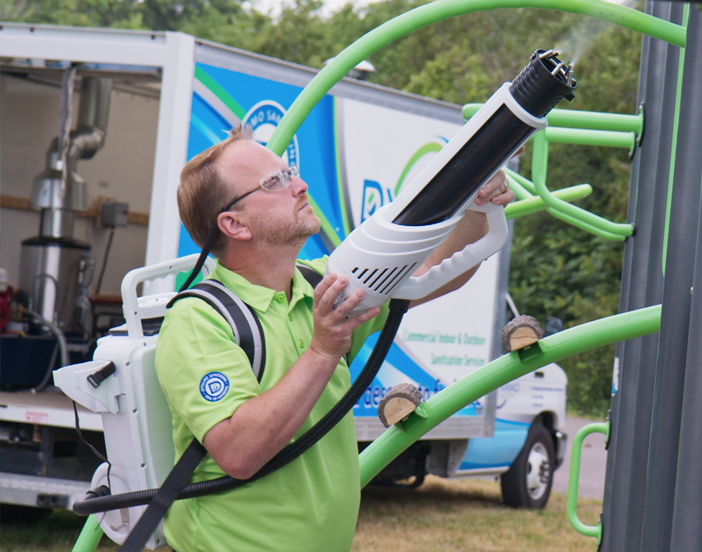 Getting Started with Dynamo Sanitizing is Easy
Partner with us to bring the Dynamo Sanitizing Treatment Solution to your community!
Contact Us

Get in touch to introduce your business and sanitizing requirements

Schedule an Appointment

We will meet with you to provide a detailed breakdown of our system, processes and how it will benefit your facility

Consultation

Our team will evaluate your facility needs, tailoring a sanitizing program that caters specifically to your business

Final Proposal

We will customize a quote to partner with you and schedule your first Sanitization session!
Call Us Now
Dynamo Sanitizing FAQs
You've got questions and we've got answers.
1.What's the difference between cleaning, disinfecting and sanitizing?
While cleaning focuses on removing dirt, grease and grime on a surface level, it doesn't eliminate bacteria that can survive in normal cleaning solutions. Sanitization goes a step further than cleaning, focusing on reducing pathogen levels even more, while disinfecting completely kills all pathogens living on a surface.
2. Do you use products with bleach?
With bleach being such a strong, hazardous chemical, using it in common areas can cause negative health implications, especially for people with respiratory issues. Our processes uses eco-friendly, non-hazardous, Health Canada registered substances that are both highly effective and 100% safe for humans, pets, plants and marine life. This helps to show our commitment to keeping you and your facility safe.
3. When should I hire a professional sanitizing & disinfecting service?
Let's be honest – post COVID-19, our view of social spaces will not be the same. More people, including your staff and customers, will be concerned about entering closed quarters alongside their peers without sanitization. As businesses get back to normal, it's crucial that you employ a regular, professional disinfecting & sanitizing service to maintain hygiene levels throughout your business.
4. Are indoor and outdoor spaces sanitized differently?
Absolutely! Most businesses usually enlist the services of a cleaning company to maintain the day-to-day standards for the facility. This means the pathogen levels in these businesses are not as high, allowing sanitization efforts to be more effective. Unfortunately, many outdoor spaces are not cleaned as regularly, but see large amounts of people on a regular basis. In these cases, it is important that all surface level dirt and grime are removed from a surface so that the sanitization process can further reduce pathogen amounts, creating safer outdoor environments.
5. How often should we disinfect and/or sanitize?
Great question! The amount of sanitizing needed highly depends on the type of business and facility. For example, an arena seeing tens of thousands of people on a daily basis will surely need to be sanitized more regularly than a local store in a small town. During our process, we will schedule a consultation meeting to understand your business, then tailor a sanitization program to fit your needs.  Call us at 1-844-993-0330 today to get started.