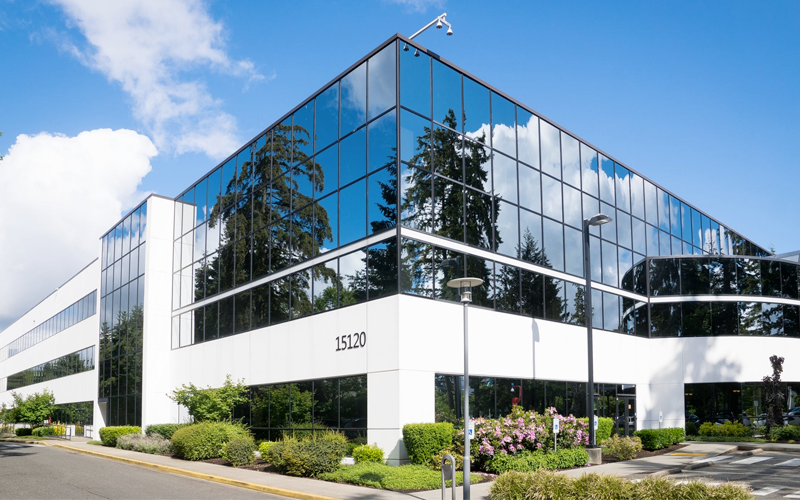 Over time, commercial buildings start to develop grime and dirt build-up thanks to harsh weather conditions and general wear and tear. The last thing that any business wants is for their place of business to appear beaten-down on the outside, especially when you consider how important curbside appeal is for commercial buildings.
One of the best ways that you can successfully be rid of grime and debris found around your commercial building is to regularly pressure wash the premises. You want to keep your building looking its best at all times. A professional pressure washing service ensures that your company is well represented and makes a good impression on anyone entering or simply driving by.
Let's have a look at some of the benefits of commercial pressure washing.
Creates a Welcoming Atmosphere
Regardless of what type of business you own, a clean building will always make your business seem more inviting to potential customers. A building that's well maintained speaks volumes to both your staff & customers as it shows just how much care you put into your business and that you respect those who enter it. If you want to make the right first impression, it starts with ensuring that the outside of your building is clean.
You'll Have Fewer Repairs
Grime and dirt buildup found on the outer perimeter of a building can cause unwanted moisture and damage over time. If moisture begins to build up, it may turn into a mile-long list of problems that could have been avoided with regular pressure washing. There are issues with mold, mildew, and even rot growing. Professional pressure washing your commercial buildings can help to prevent these issues and lead to fewer repairs.
It Makes Cleaning Easier
Spending hours scrubbing large surfaces like the side of a building can be daunting and, especially for large buildings, can be a very time-consuming and expensive task. Commercial pressure washing solves this by cleaning large surfaces quickly and efficiently. The team at Dynamo Sanitizing & Pressure Washing is fully equipped to clean your building thoroughly while keeping your landscape safe and unaffected.
Ensures A Safe Workplace
By having your building pressure washed regularly, you'll have clearer entryways and in turn, a safer business environment. This will ensure the safety of everyone that enters and leaves your building. Pressure washing your parking lots and garages also minimizes the chances of someone puncturing a tire or slipping on debris or a spill left unattended.
Saves You Time & Money
Being proactive always pays off. Taking proper care of your building and its outside perimeter before an issue arises instead of after will save your company time and money in the long run. Protecting your property is critical to saving both time and money as well as securing the looks of your property and making a lasting first impression.
To get started with Dynamo Sanitizing & Pressure Washing, contact us today!