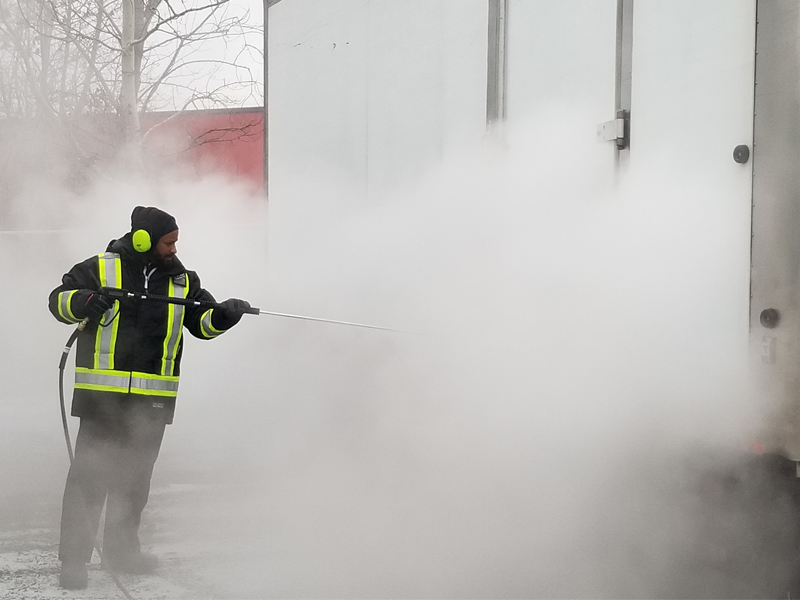 Anyone who has experience in the area of fleet owning, managing, or operating knows that it's essential to have a fleet that works safely and efficiently.
During the Winter months, regularly scheduled fleet washing will leave you reassured that your vehicles and machinery not only look clean & professional but also work properly and are ready to take on the snow, slush and sleet. You need to ensure that you protect your investment.
Here are several benefits of pressure washing in the Winter months:
Protects Your Image
Your brand's image is an important part of fleet owning. Few want to be known as the company that always has unprofessional and unkept machinery. Remember that first impressions are incredibly important and, for many, their first impression of your fleet will be their lasting impression of your company on a whole.
Often people will decide if they want to work with your company based purely on what they first saw. Your brand's image is a crucial part of getting customers, so keep it well protected!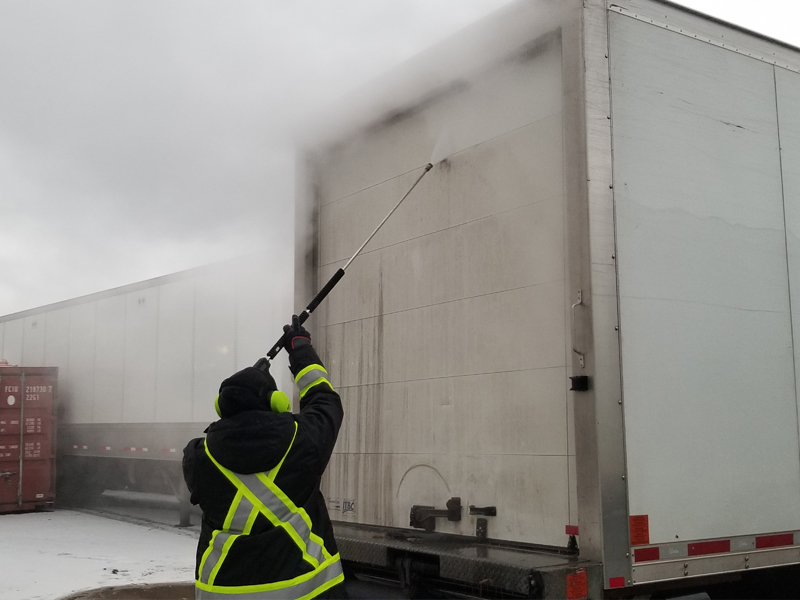 Ensures Safety
Having a fleet that isn't well taken care of isn't only bad for your brand image, it's also irresponsible. The safety of your employees and your fleet should be your top priority and pressure washing helps to eliminate hazards caused by the elements.
Reduces Your Chances of Being Pulled Over
While driving large trucks and machinery, your drivers can be pulled over and inspected for a number of reasons. A dirty, visibly neglected vehicle is a red flag and can lead to unwanted and timely roadside inspections.
It may be assumed that if your truck is filthy and unkept on the outside, it's more likely to be unkept under the hood.
Minimizes Damages
We're faced with brutal weather conditions throughout the year; whether it's mud, snow, or rain, damage can happen to your fleet by being out on the road day in and day out. But, additional wear and tear during the Winter months can cause unnecessary mechanical issues.
For example, your fleet is subjected to large amounts of salt throughout the Winter. If you aren't having your fleet professionally pressure washed on a regular basis, which removes salt that accumulates quickly, you can experience rust. Salt can also wreak havoc on your brake lines, steering, suspension and more.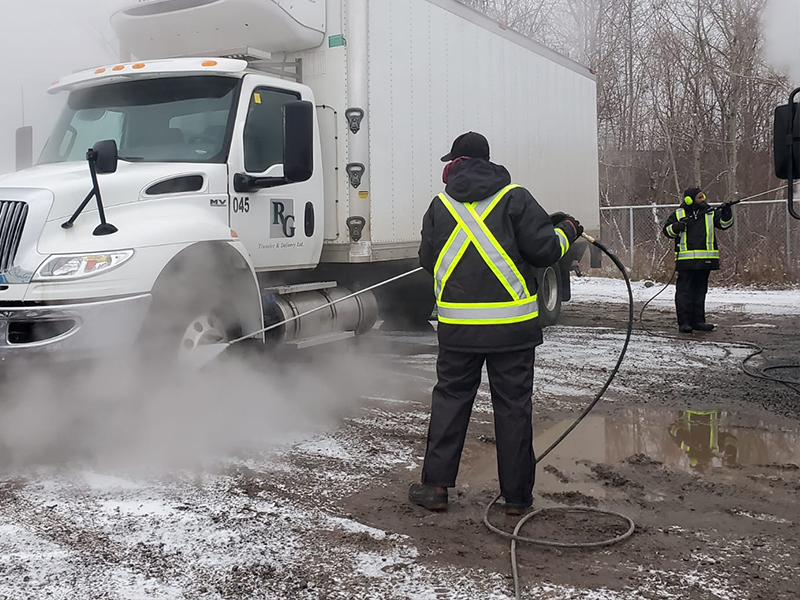 Saves Time and Money
Hiring a professional pressure washing company will ensure that your fleet is washed and well taken care of and that's an investment worth making! The pros know what they're doing; they're efficient and experienced at what they do. They'll ensure that they give you the fastest, most affordable, and efficient experience possible.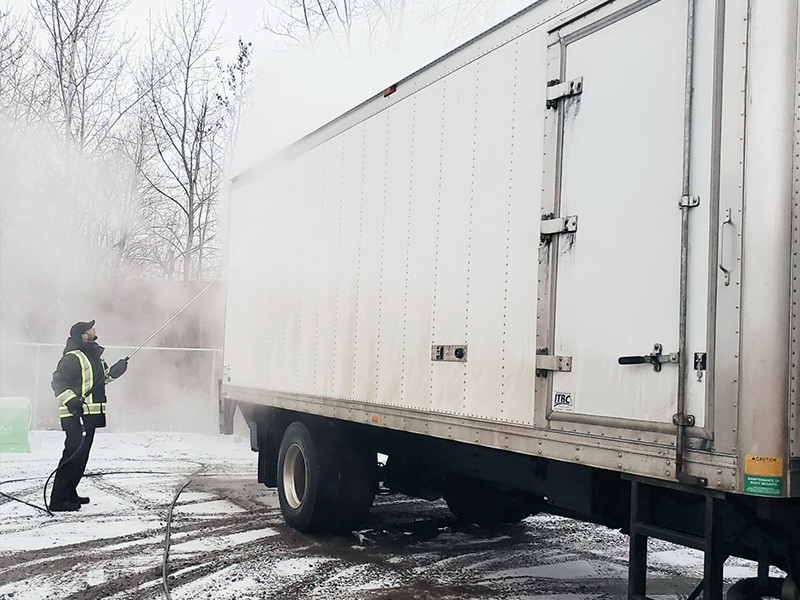 Serves as an Example to Your Employees
How you treat the vehicles that your employees drive is critical and gives them an example of how you want them kept. Employees who see that you treat your fleet like an investment and keep it clean and well-maintained will be encouraged to take the same pride in your fleet. Keep in mind that these vehicles are your employee's workspace; it's where they spend their workdays and in some cases, it's their home away from home. Show your commitment to keeping their workspace clean and well kept and they'll do the same.
If you are looking to have your fleet thoroughly and professionally pressure washed, contact Dynamo Sanitizing today!